The Primeval Revived Promotions are a list of 12 promotions to promote the series set up by Primeval13. There is one promotion for each of the fourteen days from Episode 1 to 2.
The Promotion for Day 1 is Episode 1
The Promo for Day 2 is a picture of the Aircraft Hanger when filming in
Episode 1.2
.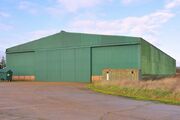 A Promo of the Tyrannosaurus Rex from Episode 1.5.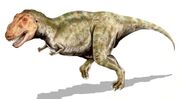 A Promo of the Archosauromorpha from Episode 1.7.

A Promo of a Liopleurodon from Episode 1.6.

A promotion of a Tyrannosaurus Rex from Episode 9.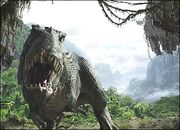 A Promo of a Camarasaurus from Episode 8.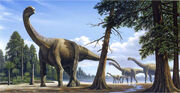 A Promo of the Allosaurus.
A Promo of the Plesiosaurus.
A Photo of a Tower Block in filming during Series One.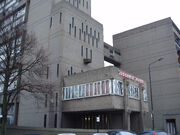 A Promo of a Olympic-Type Swimming Pool from Episode 5.